Turn to Torbeck's Auto Repair for All of Your Auto Repairs & Vehicle Maintenance Needs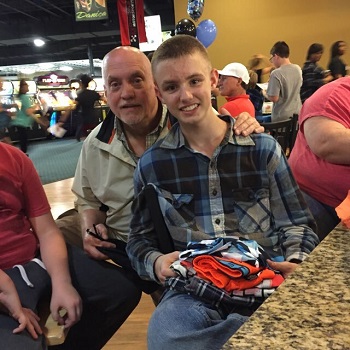 In this 30 year stretch, we have grown by leaps and bounds, thanks to all our customers, long timers or the one hit wonders that drop in and never come back. We take great pride in taking good care of our customers needs, good or bad, easy or hard, it was the way Dan was taught by his Dad, Robert Torbeck. Robert was in the auto repair business since 1958, so Dan had an excellent teacher.
Dan bought the business in 1976, his father was very sick and could not run the business anymore. Dan's mom, Elaine, was a stay at home mom to six children. When Dan was old enough, 10 years, he would go to work with his dad, sweeping and washing cars. I was a stay at home mother, always knowing where my kids were, unless they stopped at the gas station that we owned in St. Bernard for 16 years. The kids would stop there to use the bathroom and get candy, which Dan gave to the kids, only requiring that they say please and thank you. I started doing the bookwork at home so I could still be at home with the kids. It has been a miracle that we found this place, at 8045 Vine St. We have been so blessed by all the new and old customers.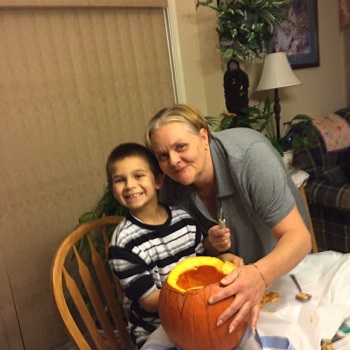 Since our last newsletter our kids and grandchildren have grown up, have families of their own, and are busy with their own lives. We'll start with our daughter, Decena Rae. She worked at the shop in the office for a short while, and then adopted a baby boy named Miguel. She got to raise him through age 12, but sadly has passed away of CHF on March 16, 2020. She is very missed, we used to cook and shop together, and do lots of talking about everything. Miguel now lives with his Aunt and is 15 years old.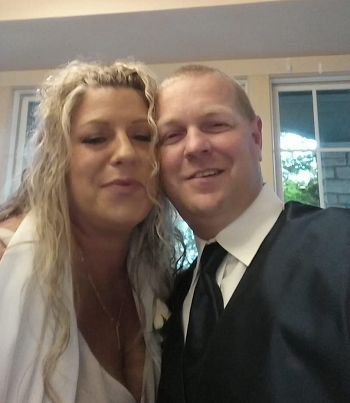 Then we have our middle child, Michael Lee. He is married to Carrie, and has 2 girls, Taylor and Rylee. They all work, and Rylee is in college also. At one time Michael worked in the office as our service manager, but has since gone on to greener pastures and works at Wyler Nissan, on Colerain Ave. Michael is a 'BIG' fisherman.
Now we have our third son, Adam Daniel. He lives over in Kentucky, works at Wyler Honda in Florence, he is a mechanical technician. He is married to Michelle, and has 2 children, Joshua Dean who is 19, and Mileena, who is 4. They are also very busy, Michelle is a teacher, and Mileena is your typical busy 4 year old. Josh is currently working, and hopes to go back to school.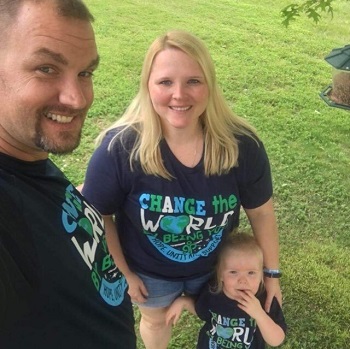 Dan's dad, Robert, has been gone for 45 years, I just wish! could have known him longer. When we told him we were getting married, he asked me "If I knew what I was getting into by marrying Dan and getting in the auto repair business". I said I did, but I wasn't sure I was doing the right thing. But after 45 years, I think I love him enough to stick around for a few more years and keep testing the waters. My grandfather did tell me after all "He was a keeper". And after all these 45 years I think we both enjoy each other. Dan's mom. Elaine has been gone now for 3 years. That is a real shame because she was such a good listener and never gave advice, she just agreed with you. And she was the best grandmother. My mom Betty, and our brother-in-law, Ron, have been gone for 10 years, and it still hurts like it was yesterday. Our daughter, Decena Rae, passed away in March of 2020. Her passing is still very fresh and painful. They say you never get over losing a child, well that is true. But Dan and I keep going, we have a lot to be thankful for. We have an abundance of great family members, that we try to get together with often. And we have our friends, and they are the best.
Lastly, we have our customers and our business, they keep us busy. And we are very grateful for each and everyone for being in our lives. Currently, in November of 2021, we hired David Barber. He wants to be the next owner of Torbeck's Auto Repair, and we are working towards retiring. It won't happen for probably a year, so no need to worry, we will make sure that David takes as good a care of you as we do!
So, thank you for coming, to help us celebrate. You have been so great to us for the last 30 years. We can't thank you enough!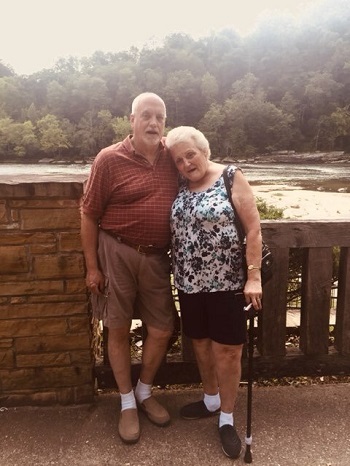 Tari & Dan Torbeck
Testimonials
Rita P.
I've been going to Dan's shop for years now and there's no one I trust more than Dan. Great service, great people. Dan's the man for your car care.
view all reviews